ECLAIRION commits to three fundamental principles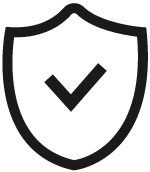 ECLAIRION addresses the crucial and fundamental problem that digital sovereignty currently poses for all large businesses in France and across Europe.
ECLAIRION is a company with a mission, with capital held by exclusively French private entrepreneurs.
ECLAIRION complies with the laws and standards in force in France. Thus, ECLAIRION ensures complete sovereignty over all data processed in the different secure container module villages. Because of the nature of the data stored, the calculations performed and the models built, ECLAIRION is equipped with the highest level of security. On-site protection includes access control for people and vehicles.
Additionally, the site benefits from the national-defence security measures implemented at the nearby Directorate of Military Applications of the Atomic Energy Commission.
Additionally, the location guarantees flawless industrial security for the equipment's proper operation with regard to communication networks, cooling systems and energy supply.
ECLAIRION is a component of the strategy developed by the French National Agency for Information Systems Security (ANSSI) to increase the economic and corporate digital sovereignty of the European Union.

ECLAIRION offers a unique infrastructure, with power, living spaces and flexible, agile service delivery.
ECLAIRION enables every one of its customers to select the configuration in accordance with their needs in terms of intensive calculations and to allow it to evolve without restriction. It is capable of hosting very high-density solutions from 30 KW to 200 KW per rack — and beyond, if necessary. The infrastructure of the ECLAIRION site is scalable and can change to accommodate the advancement of IT cluster technologies.
ECLAIRION enables users to have access to container modules with varying levels of service availability, from very low to highly critical. According to each container module, the power supply may differ in terms of cooling techniques using liquid technologies (DLC), mineral oil, or air.
In order to accommodate each client's engineers and technicians and provide the best conditions for their work on site, ECLAIRION also includes user-friendly living spaces. The high-quality services come with a showroom, a gym, lounges, and a dining area.
Workshops and storage spaces offer the same flexibility in logistics buildings. A logistics system designed to enable a speedy production start-up following module container delivery.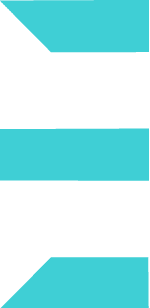 Located between a forest massif and a 12th-century castle, the ECLAIRION computer centre has been designed according to a clear architectural principle: to synthesise high technology and the utmost respect for nature. In order to accomplish this, the installations are completely demountable, or transformable for other functions once the site is no longer being used.
The infrastructure is made up of a wooden canopy resting on a forest of 3.50m metal posts in an effort to lessen its environmental impact and avoid soil artificialisation as much as possible. It is set up into four distinct villages, each measuring 2,500 square metres and able to house container modules containing high density computers.
Each platform can have a module for a container-workshop underneath it.
At the heart of these four platforms is the logistics building.
A second building, located outside the secure enclosure, welcomes clients and allows them to work on the site, close to their facilities.
A footbridge that connects these two structures provides a belvedere-like aerial view of the area.


The footbridge and the buildings were constructed using wood from sustainable sources. The total area of the land is 4 hectares, of which 3 hectares are taken up by the buildings.
The devices securing the double enclosure are surrounded on all sides by six-metre-tall thorny trees that act as a natural, impenetrable barrier.
Thus, ECLAIRION provides a decarbonised environment to satisfy the computing requirements necessary to support the environmental transition.